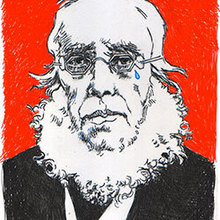 Committee to Save Cooper Union Legal Fund
CSCU is pursuing legal action as a last resort after Cooper Union's Board of Trustees proceeded to stop offering the free education required by the Charter.
Contribute with PayPal
(You do not need a PayPal account, follow the "Continue" link on the PayPal page to use your credit card.)
« CSCU updates
We need your help to spread the word!
Dear Alumni and Friends,
We have completed and filed our response to the Board's opposition brief. We are perplexed at how the Board can say "In short, there is no mandate under the Founding Documents to provide free tuition to all, as Petitioners contend." when Peter Cooper himself, on September 17, 1853 said: "I am determined to secure to our country a perpetual course of free lectures and instruction." You may have already seen the responses to Chairman Lincer's letter from former faculty member Ben Degen and former trustee Mike Borkowsky.
Now we need your help get our elected officials involved. We have been in contact with all of the elected officials listed below to explain the travesty happening at Cooper Union, but we need your help to spur them into action. Please write and/or call the elected officials below. We have written a Myths and Facts document that you can use for background information for your letters. If you are a constituent of any politicians you are writing to, please be sure to mention that in the letter. Original letters (short or long) written from your perspective will have the most impact on elected officials.
Please contact the following elected officials:
Council Member Rosie Mendez
237 First Ave
Suite 504
New York, NY 10003
Phone: 212-677-1077
Fax: 212-677-1990
rmendez@council.nyc.gov
State Senator Brad Hoylman
District Office
322 Eighth Avenue
Suite 1700
New York, NY 10001
Phone: (212) 633-8052
Fax: (212) 633-8096
Hoylman@nysenate.gov
Attorney General Eric Schneiderman
Office of the Attorney General
The Capitol
Albany, NY 12224-0341
Phone: (800) 771-7755
Web form: www.ag.ny.gov/questions-comments-attorney-general-eric-t-schneiderman
(We would like the A.G. to get involved in protecting Peter Cooper's Trust which should continue to benefit New Yorkers.)
Comptroller Scott Stringer
Office of the Comptroller City of New York
One Centre Street
New York, NY 10007
Phone: (212) 669-3916
Web form: comptroller.nyc.gov/help/constituent-intake-form/
(The city provides Cooper Union a $19 million tax subsidy and the comptroller's office needs to be aware of now it's being spent.)
State Assemblymember Deborah Glick
District Office
853 Broadway
Suite 2007
New York, NY 10003
212-674-5153
GlickD@assembly.state.ny.us
Borough President Gale Brewer
1 Centre Street, 19th Floor
New York, NY 10007
Phone: 212-669-8300
Fax: 212-669-4305
info@manhattanbp.nyc.gov
US Senator Charles Schumer
780 Third Avenue, Suite 2301
New York, NY 10017
Phone: 212-486-4430
Fax: 202-228-283
Web form: www.schumer.senate.gov/Contact/contact_chuck.cfm
US Senator Kirsten Gillibrand
780 Third Avenue, Suite 2601
New York, New York 10017
Phone: (212) 688-6262
Fax (866) 824-6340
Web form: www.gillibrand.senate.gov/contact/
Sincerely yours,
Committee to Save Cooper Union