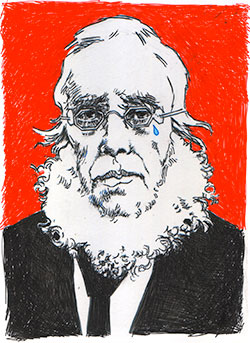 Timeline
2006
Trustees commit to a "Master Plan" to secure the school's financial and academic future. This included the creation of a new academic building. After not meeting unrealistic fundraising objectives, Trustees won the right in court to borrow $175 million against the Chrysler Building.
The Board helped justify the loan to the Court by citing the unique tuition-free mission and claiming a commitment to reducing operating expenditures by 10% by 2010.
2006–2010
Fiscal Mismanagement:
Expenses steadily rose from $43.7M to $66.8M.
Fundraising for the new building fell severely below projections.
In 2007, Trustees place most of the school's non-real estate assets into hedge funds, failing to diversify as required by the Prudent Investor Act.
2009
President George Campbell makes top 10 paid university presidents (relative to school budget) list. He received $1m bonus compensation after leaving Cooper Union in 2011.
2011
Trustees hire Jamshed Bharucha as new President in a hasty process. Bharucha is not aligned with free tuition mission.
April 2013
Trustees announce that students will be charged tuition on a sliding scale starting in September 2014. Decision was made in the face of massive objections from students, alumni and faculty. Students occupied the President's Office.
January 2014
Board rejects Working Group plan to restore free tuition supported by faculty, alumni and students and rejects Trustee Jeff Gural's plan in which he would donate a large sum to delay charging tuition.
Alumni History
Alumni of The Cooper Union make fundamental contributions to science and technology, architecture, and include major figures in the world of art. The Cooper Union's roster of distinguished almuni includes:
Kevin Burke (President of Con Edison.)
Thomas Edison
Justice Felix Frankfurter
Audrey Flack (First female artist featured in Janson's History of Art.)
Eva Hesse (Sculptor)
Russell Hulse (Nobel Laureate in physics)
Daniel Libeskind (Architect for reconstruction of the World Trade Center.)
Ellen Lupton (Curator and author of Thinking with Type.)
Samuel Margles (Inventor of the modern escalator.)
Moreover, alumni of The Cooper Union overwhelmingly devote their careers to the improvement of New York City. From Cooper Union come graduates who have served as Chief Engineer of the city, Commissioner of Water Supply, Gas and Electricity, Commissioner of Highways, and other science and engineering government leadership roles.
Peter Cooper's Legacy
A renowned inventor and an industrialist, but above all a philanthropist. He made his fortune in diverse ventures, from real estate, to iron and steel, railroads and telecommunication. He believed in giving back to the City and central to that vision was his dream of a school where education would be free, designed to lift the working classes from poverty much as he himself had risen to fortune from his modest beginnings.
He believed that education should be "as free as water and air" and "free to all."
This principle is also reflected in founding documents such as the Charter, Deed of Trust, and a letter dated April 29, 1859, which accompanied the Deed of Trust, where Peter Cooper explained: "In order to encourage the young to improve and better their condition, I have provided for a continued course of lectures, discussions and recitations in the most useful and practical sciences, to be open and free to all…"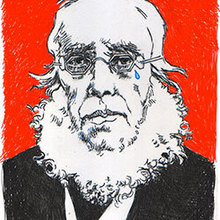 Committee to Save Cooper Union Legal Fund
CSCU is pursuing legal action as a last resort after Cooper Union's Board of Trustees proceeded to stop offering the free education required by the Charter.
Contribute with PayPal
(You do not need a PayPal account, follow the "Continue" link on the PayPal page to use your credit card.)
How We Got Here
Cooper Union Situation Overview
The Cooper Union for the Advancement of Science and Art is a unique college in New York City that has provided a full-tuition scholarship to every enrolled student for over 150 years. Its founder, Peter Cooper, who wanted to provide talented youth with opportunities, secured an enormous endowment for Cooper Union that now includes the Chrysler Building. After a series of fiscally imprudent steps, including building an expensive new building without first securing adequate financing, not following through on a promised 10% expense reduction, and excessive administrative compensation and expenses, the Board of Directors, in a split decision, decided to charge tuition beginning September 2014. Faculty, students and alumni have expressed their lack of confidence in the President and Board Chair in a petition with more than 2,300 signatures. Unless immediate steps are taken to turn the situation around, a treasured institution will be destroyed.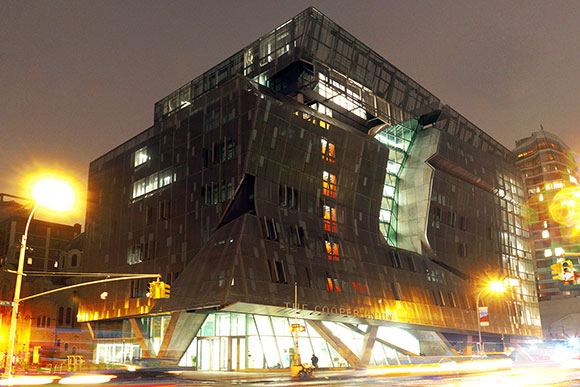 Cooper Union Background & History
Free tuition has always been an integral part of Cooper Union and an essential means to fulfilling Peter Cooper's legacy. It is an undeniable fact that Cooper Union attracted a large, talented applicant pool to its art, architecture and engineering schools as a result of its tuition-free status. Some were unable to afford tuition at a top-tier college. Others were attracted by the halo of a truly meritocratic institution where there are no "legacy" students and all who attend have to maintain the highest standards. Students came together as a community of equals, committed to intellectual growth and creative expression, creating a uniquely egalitarian culture.
Call for Action
The Committee to Save Cooper Union, a coalition of former and current students, alumni and faculty, is pursuing legal action as a last resort after the Board and administration refused to implement any alternative to abolishing a 150 year tradition of free tuition. The Committee has decided to preserve a free Cooper Union by bringing an action in Supreme Court against the current Trustees for breach of fiduciary duty for charging tuition, among other charges, and call for increased oversight of the school's administration.
Financial Challenges & Master Plan
Citing oncoming financial challenges, the Cooper Union Board of Trustees committed to a "Master Plan" to "secure the financial and academic future of The Cooper Union." To do so, they petitioned the New York State Supreme Court in 2006 with a sworn cy pres petition for the right to borrow $175 million against the Chrysler building. The money was used to build an extravagant & overly expensive new academic building without first securing the funds for it, disregarding the objections of the Cooper Union Engineering School faculty who voted against the new building and wanted to know where the money was going to come from. The Trustees unreasonably hoped that a large donor eager to put his/her name on the building would materialize later on.
As reporter James Stewart explained in a 5/1/13 New York Times article: "But no such donor materialized, and experts I consulted said Cooper Union had it backward — the first step is to attract the donor, who then is involved in choosing the architect and designing the building."
The sworn cy pres petition to the New York State Supreme Court in 2006 promised that "all students admitted to the Cooper Union's degree programs receive a full-tuition scholarship, which allows talented students of all economic backgrounds to attend, in accordance with Peter Cooper's vision."
Furthermore, the sworn petition included a commitment from the Cooper Union Board of Trustees to reduce operating expenditures by 10% by 2011 as part of the Master Plan. Instead, expenses steadily rose from $43.7 million in 2006 to $66.8 million in 2010. In 2009 former president George Campbell received compensation of $668,000 which placed him in the top 10 nationally (relative to school budget) paid presidents. After leaving Cooper Union, George Campbell was awarded an additional $1 million in bonus compensation by the Board. For comparison, in 1998 the Cooper Union President's compensation was $205,047 / yr. Administrative salaries and wages also rose substantially during the same time period, with Cooper Union non-full time faculty salaries and wages (including rising administrative wages) going from about $12.5m to $17.5m from 2005 to 2010. Meanwhile, full-time faculty wages and salaries remained flat at roughly $5m from 2005 to 2010.
The New President
The new President of Cooper Union was hired in 2010 in an apparently hasty and irresponsible manner, over the course of a single weekend. Jamshed Bharucha had never served as a college or university president, and had not initially been identified as a finalist candidate. It seemed Bharucha didn't really understand the importance of the free tuition mission of Cooper Union, as he pushed to build a "global brand" and realize the "enormous untapped potential" of Cooper Union (despite Cooper Union being that year's #1 most desirable small school in the nation according to Newsweek). References to free tuition were pulled from Cooper's website shortly after Bharucha started. He went on to hold a lavish inauguration party on the Highline and spent nearly $1.5 million on consultants for "reinvention" with little to show for it other than a public relations disaster, fragmentation of the Cooper Union community and the unique and wonderful institution of Cooper Union being driven towards fiscal insolvency.
When the art school refused to cooperate with Bharucha's tuition agenda, Bharucha used this as justification to push for closure of the art school with a proposal at a Trustee meeting. This closure was narrowly averted by one Trustee's last-minute efforts. The art school was saved from being closed down, but the threat to the art school may well still remain.
Tuition Announced
When Bharucha and the administration announced implementation of tuition at Cooper Union in 2013, there were massive objections from students, alumni and faculty including votes of no-confidence in the leadership of Cooper Union from the School of Art full-time faculty and the Faculty of Humanities. Part-time faculty also dissented with the administration, voting against the administration's decision to start charging tuition. Several senior level departures and/or firings related to conflicts from the situation have since taken place. Many alumni are outraged and have expressed unwillingness to support Bharucha's vision of a tuition-charging Cooper Union with outsized and excessive administrative expenses. Students launched a major protest with the occupation of the President's office. They held firm despite threats of disciplinary action, even though their own free tuition was not at risk. They fought for the scholarships for future students at Cooper Union.
The student standoff was finally resolved though negotiations by two pro free tuition Trustees, who negotiated a deal in which the students would leave the President's office in exchange for student representation on the Board and the formation of a "Working Group" to explore ways to get back to free tuition.
The President and administration actively worked against the Working Group by insisting that administration representatives who were against free tuition be on the Working Group committee. The Cooper Union CFO who was working with the Working Group to provide financial information was fired and replaced by well-paid consultants directly reporting to the President. Despite this, the Working Group, with representatives from alumni, faculty and the board, produced a good plan to bring Cooper Union back to free tuition. However, the Board was not interested in seriously evaluating or discussing the plan, just in judging it. Not surprisingly, the Board voted against adopting the Working Group plan. Trustee Jeff Gural also proposed a plan in which he would make a large donation to offset the revenue lost from not charging tuition for a year, keeping the school tuition free for another year. This plan was also rejected by the Board.