Statement from The Committee to Save Cooper Union on President Jamshed Bharucha's Resignation
Today, the Committee to Save Cooper Union welcomes the news of President Jamshed Bharucha's resignation as President of Cooper Union. Just over a year ago, Save Cooper Union was formed in response to the announcement by President Bharucha (in April 2013) that The Cooper Union would begin charging undergraduates tuition. Save Cooper Union has said many times before that a change in administration would be helpful to setting the school on the right course. President Bharucha had an opportunity to maintain the 150-year legacy of founder Peter Cooper and to support a storied institution that had survived many economic crises in the past. Instead, he hastily raced towards a tuition policy and a corporatization of the school—decisions made in the face of massive objections from students, alumni and faculty.
Save Cooper Union has worked hard over the course of the last year to bring increased transparency and accountability to The Cooper Union and we are pleased that these issues have become part of a larger public discussion. We hope that this resignation marks the beginning of a new chapter for Cooper Union—one that honors Peter Cooper's mission of free tuition, transparency and fiscal conservatism that has benefited thousands of students over the years.
Recent Updates
The Committee to Save Cooper Union is pursuing legal action as a last resort after Cooper Union's Board of Trustees and administration proceeded with their plans to abolish a 150 year tradition of free tuition enshrined in the Charter of the school, refusing alternatives that would preserve free tuition.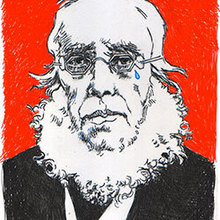 Committee to Save Cooper Union Legal Fund
CSCU is pursuing legal action as a last resort after Cooper Union's Board of Trustees proceeded to stop offering the free education required by the Charter.
Contribute with PayPal
(You do not need a PayPal account, follow the "Continue" link on the PayPal page to use your credit card.)
A Working Group of faculty, students and alumni elected by their respective constituencies as well as administration representatives and pro-free-tuition Trustees, developed a viable plan for preserving a free tuition Cooper Union. The plan was supported by the Faculty Union, the Alumni Association and students. However, the President and a majority of the Board refused to accept this plan and chose to continue on their disastrous path to 'reinvent' the school and charge tuition. Subscribe for updates »
Free Cooper Union's disOrientation reader is a good resource for anyone with an interest in better understanding and supporting the efforts of everyone involved in saving Cooper Union.