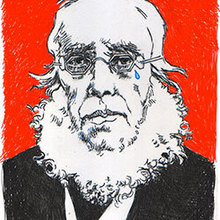 Committee to Save Cooper Union Legal Fund
CSCU is pursuing legal action as a last resort after Cooper Union's Board of Trustees proceeded to stop offering the free education required by the Charter.
Contribute with PayPal
(You do not need a PayPal account, follow the "Continue" link on the PayPal page to use your credit card.)
« CSCU updates
Update 4 - A Cooper Parent Viewpoint
Dear Alumni and Friends,
As many of you may be aware, we have successfully reached our Phase 1 fundraising goal of $150,000 within the first 45 days as planned. Our sincere thanks to all of you that helped us reach our goal. We will, however, also need a Phase 2 to successfully push our legal case to its conclusion. To help us get a head start on Phase 2, we've extended the original Indiegogo campaign the maximum allowed 15 additional days.
We need only 14 more donors to get to 1,000 donors! Please consider donating to help kickstart our Phase 2 campaign.
We'd also like to point you to an article that not only describes the Cooper Union situation but also helps explain its significance in the bigger picture of spiraling higher education administrative costs and out-of-control levels of student debt:
"Defending Tuition in the Big Apple" - By Marjorie Elizabeth Wood
Also this new article from the Chronicle of Higher Education:
"For Colleges, 'Free' Is About Much More Than Money" - By Kevin Carey
Finally, we wanted to share this eloquent letter from Cooper Union parent Don Moar to Cooper Union Major Gifts Officer Elizabeth Rivera regarding why he will be donating to Committee to Save Cooper Union instead of to the current administration of Cooper Union. Please consider sharing this with your parents and anyone else who might be interested in lending support to our cause.
Elizabeth Rivera
Cooper Union Major Gifts Officer
Hello Elizabeth,
Thank you for your email and for making us aware that, with a financial gift ranging from $1000 to $5000 per seat, we have the opportunity to name seats in the Frederick P. Rose Auditorium in honor of our two sons who recently graduated from The Cooper Union. I apologize for the delay in responding to your email – I am afraid that, given the present circumstances surrounding the college, my wife and I needed some time to determine what we should do.
Six years ago, my wife and I both wept when we received news that our oldest son had been one of the lucky few to be accepted into The Irwin S. Chanin School of Architecture. One of our first considerations was how we could ever repay The Cooper Union for such an amazing opportunity. A year later, we were again astonished to hear that our other son had also been accepted into Architecture at Cooper – twice blessed, we knew that, after both had graduated, it was our obligation to try and pay back the college somehow for our family's great fortune. While my wife and I could certainly not be considered well off, we decided then that, after the boys graduated, we should support Peter Cooper's legacy somehow. Without this gift, we could not have afforded to send either of our sons to The Cooper Union and we will be forever grateful to Peter Cooper and his college.
This brings me to the reason for my delayed response. As it stands now, The Cooper Union that my sons were admitted is not the same school that it was and has been for over 150 years; the college may continue to retain the same name but this is all a façade. Recently, 'interlopers' have ripped out Cooper Union's 'soul' destroying what, for so many years, made the college distinctive and unique. Today, Peter Cooper's legacy and The Cooper Union is being steered by a 'band of mutineers' who have commandeered the 'ship' and have willfully steered it off course.
Borrowing from J. K. Rowling, I have previously told people, who were unfamiliar with The Cooper Union, that my boys were attending a college that was like a real-life "Hogwarts" – only now, I'm afraid that a group akin to the "Ministry of Magic" now runs the school. How on Earth could the Board of Trustees put someone in charge that did not believe in what The Cooper Union was about and has been about since 1859 …unless they also feel the same way? It's almost as if they gave a hammer to Jamshed Bharucha, pointed him towards Michelangelo's Pietà, and said, "Go ahead, and have at her." Each person responsible should be mortally ashamed of what they have done.
At this moment in time, my wife and I cannot possibly donate to a school that has deviated so much from Peter Cooper's design. To start, any members of the Board of Trustees who do not support the original intent of The Cooper Union must be dismissed – if they do not believe in what The Cooper Union stands for, they should not be associated with the school. Accordingly, until such time that The Cooper Union relieves President Jamshed Bharucha of his duties, returns to its original mission, and ends the policy of charging tuition, any funds that my wife and I can afford will be donated to those that truly believe in what The Cooper Union was and should remain forever – "as free as air and water" - our donations will be heading to alumni such as the valiant students who occupied the President's Office and others who actually choose to honor Peter Cooper's true legacy and his school. Thank you for your time.
All the best,
Donald Moar.
Please donate to help Save Cooper Union.
Sincerely yours,
The Committee to Save Cooper Union
http://savecooperunion.org/