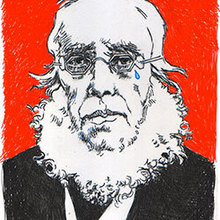 Committee to Save Cooper Union Legal Fund
CSCU is pursuing legal action as a last resort after Cooper Union's Board of Trustees proceeded to stop offering the free education required by the Charter.
Contribute with PayPal
(You do not need a PayPal account, follow the "Continue" link on the PayPal page to use your credit card.)
« CSCU updates
Tuition Undermines Cooper Union's Greatness
Dear Alumni and Friends,
In order to succeed we have to build broad support for a free Cooper Union. That's why it is so important to spread the word—to alumni, students (including freshmen), faculty, legislators, and, of course, the media.
We're proud to share Ben Degan's eloquent letter to the editor, published this week in Crain's New York Business. We hope you will forward it (and your own reasons why we must save Cooper Union) far and wide!
Tuition Undermines School's Greatness
As an alumnus of the Cooper Union, I am proud of its standing on the top-schools list ("Top colleges for the money? NYC has 18 of 'em," - Crain's New York article), but I am pessimistic about its potential for more such accolades given its new tuition policy. The main factor that allowed the Cooper Union to attain such institutional excellence was its fundamental mission of free tuition for all students. This unique aspect of the school attracted the brightest, most self-motivated students and faculty, who were searching for an environment where they could work in a community of equals to achieve excellence.
Thanks to that mission, I received my degree free of student debt, allowing me to grow my career in the arts here in the city. The same will not be true for thousands of future students of the Cooper Union, who will be saddled with debt in exchange for promises made by an administration that has proved to be incapable of managing the school's finances. The institution's leadership has done a disservice to Peter Cooper's 155-year legacy of a free education in the arts and sciences for the working class.
The new tuition is not a deal, as Money magazine suggests; rather it is a sign of disinvestment in students and their learning, a way to cover for the administrative excess of recent years, and part of the larger trend of the corporatization of universities nationwide. The tuition is $20,000; next year, it could be twice that, with no relief in sight. I hope current litigation to preserve free tuition is successful so that future students of all stripes will continue to have equal access to this unique and excellent institution for free thought and free education. —Benjamin Degen, The Cooper Union, B.F.A. '98
Other News:
Save the Date: Thursday Nov. 13th: "Our Education!" 7pm Ivory Tower showing at Pioneer Works followed by a panel discussion and reception/afterparty.
All of the hundreds of perks from the first Indiegogo campaign have been shipped, we even added in Free Cooper Union's disOrientation Reader as a bonus.
For larger gifts, we're now able to accept tax-deductible donations through a fiscal sponsorship arrangement with a "sister" 501c3 non-profit organization. Details available here.
Please donate to the Round 2 legal fund to help preserve Cooper Union's mission of free education for future generations.
Sincerely yours,
The Committee to Save Cooper Union
Founding Directors:
Adrian Jovanovic, CU BSE '89
Mike Essl, Associate Professor of Art, CU ART '96, M.F.A.
Toby Cumberbatch, Professor of Electrical Engineering, Ph.D.

http://savecooperunion.org/