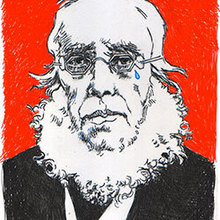 Committee to Save Cooper Union Legal Fund
CSCU is pursuing legal action as a last resort after Cooper Union's Board of Trustees proceeded to stop offering the free education required by the Charter.
Contribute with PayPal
(You do not need a PayPal account, follow the "Continue" link on the PayPal page to use your credit card.)
« CSCU updates
Endorsements
The community's effort to return Cooper Union to its tuition-free mission has entered a new phase in which it is crucial to have the right people elected to the board of trustees.
CSCU strongly endorses Adrian Burton Jovanovic and Scott Lerman for the two alumni trustee positions in the upcoming election. Adrian, as one of the founders and President of CSCU has demonstrated an ability to effectively advance the cause of free-education and Scott has been an integral part of articulating and communicating CSCU's purpose and progress. Both were part of the CSCU team that negotiated the Consent Decree and cy pres petition. They are up-to-speed and ready to help the board restore the mission.
Mike Borkowsky, former Trustee and CUAA President also endorses Adrian and Scott:
"I am very impressed with the list of candidates who have emerged as potential Alumni Trustees. My sincere hope is that we will find ways to take advantage of the valuable support and expertise that these candidates can bring to help guide Cooper back on the path to free.

At this point in time, when it is essential that the Cooper leadership is focused on that goal, I am endorsing the election of Adrian Burton Jovanovic and Scott Lerman. For the past year, I have been involved with The Committee to Save Cooper Union which was founded by Adrian and I have worked closely with both of them in the negotiations with the Board and the Attorney General's office. They are fully versed in all of the issues covered in the Consent Decree and no one has been more dedicated to getting Cooper back to free. We need their expertise and commitment on the Board now to help us realize that goal."

–Mike Borkowsky
Your ballot should be in your email (look for "CUAA Special Election 2015: VOTE NOW" in your email subject line).
If you haven't received your CUAA election ballot by email, you can register on www.cooperalumni.org or email contact@cooperalumni.org for your ballot.
What's next
In the months ahead, board representation will be expanded and critical new committees for Free Education and Governance will be formed. Collectively, the elected alumni-, student-, and full-time faculty trustees will form the Council of the Associates of Cooper Union. An outside monitor will be hired to oversee compliance with the Consent Decree.
Just as important, the board will adopt a much more open policy for trustee communication, publish minutes of its meetings, and correct information on the school's website. These are real steps toward transparency.
There have been many encouraging signs of progress—such as Kevin Slavin's efforts to expand community representation on the recently formed Presidential Search Committee and Bill Mea's efforts to heal the breach between the school and the community. Of course, there are still many issues remaining before the Consent Decree is put into practice, and we must remain vigilant.
What we can do now.
On January 15, 2016, the Free Education Committee will present its initial report to the board (and the community) that details its progress, findings, interim recommendations, and next steps, but there is much we can do right away. In addition to electing people to the board who are determined to ensure that Cooper Union finds its way back to Peter Cooper's vision of free education, we recommend the following steps.
Ask that the board publicly acknowledge that reform is needed and that it is genuinely committed to finding a practical way to return to Cooper's tuition-free mission — A public statement of the board's commitment would go a long way to rebuilding trust and spurring community involvement.
Stay involved, in whatever way is possible. The Free Education Committee, in particular, will need significant community effort and insight to plot a practical path back to free.
Continue to support CSCU. Our mission is to restore a vital, respected, and free Cooper Union. We are committed to providing a window into what's happening and helping to unify and focus the whole community to achieve that mission and appreciate your support.
Support the positive efforts of trustees and administrators. CSCU recognizes that there are strong advocates for reform and a return to the mission inside of the board and in the administration. We encourage the whole community to stand behind the administration and board as they work to restore a free Cooper Union.
CSCU will continue to fight for reform and the tuition-free mission and are committed to supporting the school as it strives to achieve its goals.
Sincerely yours,
The Committee to Save Cooper Union founding directors:
Adrian Burton Jovanovic, President, CU BSE '89
Mike Essl, Associate Professor of Art, CU ART '96, M.F.A.
Toby Cumberbatch, Professor of Electrical Engineering, Ph.D.