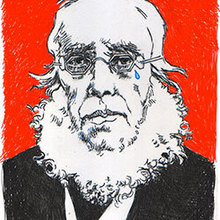 Committee to Save Cooper Union Legal Fund
CSCU is pursuing legal action as a last resort after Cooper Union's Board of Trustees proceeded to stop offering the free education required by the Charter.
Contribute with PayPal
(You do not need a PayPal account, follow the "Continue" link on the PayPal page to use your credit card.)
« CSCU updates
An Eventful Week for Cooper Union
Dear Alumni and Friends,
It's been an eventful week for Cooper Union. The resignation of five Trustees committed to implementing tuition and the announced June departure of President Bharucha signify major changes taking place. Architects and actors for the 'reinvention' of the school as a tuition-fueled institution are peevishly headed for warmer climes. While their self-congratulatory farewell missives hint at dark days ahead without their guidance, The Committee to Save Cooper Union (CSCU) is confident that progress is being made toward a real chance for Peter Cooper's mission to be restored.
As we wrote in the last update, CSCU is deeply involved in discussions with the Office of the Attorney General and the school. As agreed, we will continue to keep the specifics of those discussions confidential—but we can tell you that we are focused on restoring the mission, ensuring that the Cooper Community will have a voice that matters, and establishing effective oversight.
We need your help to fund the continued work and negotiations that lie ahead. Considerable legal costs have been incurred over the last few months—which we hope you agree, have spurred dramatic progress. But we need your help to replenish the fund.
As always, your donations will be used carefully to move our efforts forward and any funds that remain after our work is done, will go to Cooper Union.
The CSCU is anxious to move to a productive phase where everyone can work together to find a way back to a tuition-free and strife-free Cooper Union. We can see a way forward to that goal and thank you for your support.
Sincerely yours,
The Committee to Save Cooper Union Founding Directors: Adrian Jovanovic, CU BSE '89 Mike Essl, Associate Professor of Art, CU ART '96, M.F.A. Toby Cumberbatch, Professor of Electrical Engineering, Ph.D.