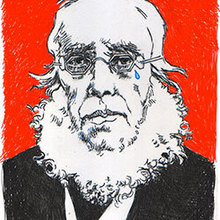 Committee to Save Cooper Union Legal Fund
CSCU is pursuing legal action as a last resort after Cooper Union's Board of Trustees proceeded to stop offering the free education required by the Charter.
Contribute with PayPal
(You do not need a PayPal account, follow the "Continue" link on the PayPal page to use your credit card.)
« CSCU updates
A Board of Trustees Shrouded in Secrecy
Dear Alumni and Friends,
Imagine a school where you are asked to sign a blanket secrecy agreement before you can serve as a trustee. Where trustees are put on notice that everything discussed at board meetings is strictly confidential. Where "money damages may not be a sufficient remedy for an actual or threatened breach..." That school is Cooper Union.
You can read the confidentiality agreement from former board chair Mark Epstein here. Our simplified interpretation of the memo's legalese is:
Everything the board of Cooper Union discusses is secret. You may not discuss anything publicly without the express permission of the chairman of the board. You should inform on any trustee who discloses anything to the public. The chairman is in complete control of all board communications. Very bad things will happen to you if what you say in public displeases the chairman.
Of course, every board must maintain confidentiality on some topics. For example, there are laws protecting employee and student information. But a blanket gag rule is not necessary or standard and in Cooper Union's case, is a violation of its Charter, which clearly states:
"Every trustee...shall be at all times at liberty, in his discretion, freely to publish any matter within his knowledge relating to the institution herein contemplated, or to its management in any respect, including any discussions in the Board of Trustees"
Those of you that have been following events may already know that there have been many trustee discussions about the need to keep mum on important issues. There is a palatable fear that students, faculty, alumni and others will use any information or clear statement of intent to thwart their agenda. For Cooper's imperial board, silence is golden. Perhaps that's why it has allowed the administration to gag and evict the alumni association.
Our lawsuit is designed to put an end to the secrecy and unilateral actions that gut Cooper Union's Trust and Charter. Open communications, fiscal transparency, and a balance to the power of the board and administration are keys to saving Cooper Union and preventing future disasters. We have petitioned the Court for nothing except the enforcement of Peter Cooper's Trust agreement. His precepts, his intent, if honored, are all that are needed to right the course of the school.
Now is the time to ensure that Cooper Union returns to its mission. Every dollar you donate today to the legal fund helps us get closer to that goal.
Alert!
Our last set of featured art rewards went fast, so we're rolling out more. To claim any of these new artwork perks, simply visit our Indiegogo page, select the perk and follow the directions. More information on these artworks can be found at the bottom of our Indiegogo page. Again, thank you to all who continue to work for a free Cooper Union.
Beth Livensperger, Art '01
An original 20 x 30 gouache painting on paper, entitled "Stacks," depicting a quiet setting in a library. Available for a contribution of $1,100.
Beth is a painter who lives and works in Queens, NY. She has exhibited in numerous locations nationally and internationally, including New York, Philadelphia, Providence, Santa Monica, and Seoul. She has been an Aldrich Museum Radius Fellow, and done residencies at the Weir Farm, Vermont Studio Center, and the Kimmel Harding Nelson Center for the Arts. In 2010 - 11 she was an Artist in Residence at the Abrons Art Center in Manhattan. She is currently Visiting Assistant Professor of Painting and Drawing at SUNY Purchase. She holds an M.F.A. from the Yale University School of Art (2008). For more info, see: http://www.bethlivensperger.com
Carole Nelson, Art '60
"No Snakes", a color woodcut hand printed on Okawara paper, signed and numbered in a limited edition of 3. Image: 14" x 12", Frame 24" x 18" Available for a contribution of $400.
Carole studied fine arts at the Cooper Union and at the University of California, Berkeley, and received a Master of Fine Arts degree with distinction from the University of Chicago. She is a member of the Washington Printmakers Gallery in Washington DC and the American Color Print Society. Her work is known for its depth of color and painterly quality. The images are printed on soft paper using only hand pressure. She has received numerous awards for painting and printmaking. (Full resume upon request). For more info, contact the artist: carolenelson6456@comcast.net
Julia Weist, Art '07
An original 20 x 24 inch painting, "Color Derived From Genre 1 (Romance)" is rendered in paint that is handmade from ground up books, and applied to linen. Available for a contribution of $800.
From a series that uses the physical materiality of genre (ink and paper quality, size and proportion of text and imagery on the printed page) as pigment. Book sections are pulverized to a ground, mixed with clear gesso and applied to stretched linen.
Julia is an artist working in Brooklyn, NY and Durham, NY. Recent exhibitions include a two-person installation with Haim Steinbach and group shows at The Elizabeth Foundation for the Arts and Meulensteen Gallery. Her work has recently been featured in BOMB, The Paris Review, The New Yorker and Artforum. For more info, see: http://www.deaccession.org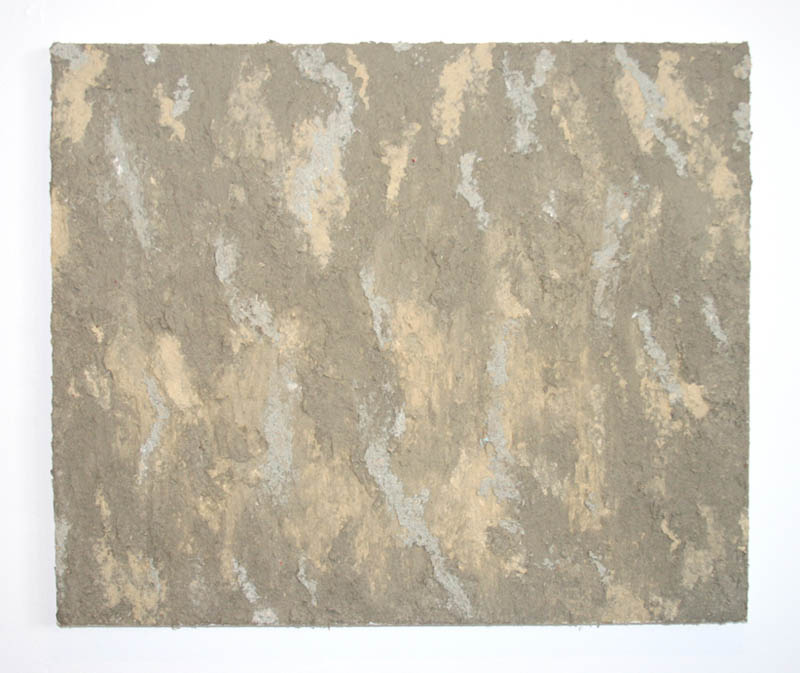 Sincerely yours,
The Committee to Save Cooper Union Founding Directors:
Adrian Jovanovic, CU BSE '89
Mike Essl, Associate Professor of Art, CU ART '96, M.F.A.
Toby Cumberbatch, Professor of Electrical Engineering, Ph.D.

http://savecooperunion.org/