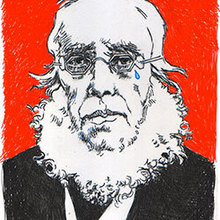 Committee to Save Cooper Union Legal Fund
CSCU is pursuing legal action as a last resort after Cooper Union's Board of Trustees proceeded to stop offering the free education required by the Charter.
Contribute with PayPal
(You do not need a PayPal account, follow the "Continue" link on the PayPal page to use your credit card.)
« CSCU updates
Senator Brad Hoylman on new CU leadership
Dear Alumni and Friends,
State Senator Brad Hoylman recently issued a declaration stating that he is "pleased that the college will soon have new leadership" and expressing his hope that "new leadership will ensure this historic institution remains tuition-free." The full statement is available here and we hope you will share it widely.
From his speech outside of NY State Supreme Court in support of our lawsuit, to his editorial in City & State, to his latest statement, the Senator has been and continues to be a powerful advocate for restoring a tuition-free Cooper Union. The Committee to Save Cooper Union is proud to have Senator Hoylman as an ally in this struggle.
Good Things Come to Those Who Do Good!
We're delighted to present a special opportunity to support CSCU and receive a limited edition print from art alum Kim Holleman. Kim is offering a print to each of the first 10 new donations to CSCU of $350 or more. The prints are based on her environmental artwork, "Trailer Park: A Mobile Public Park" (as covered in the New York Times and elsewhere).
Responding to the need for nature inside the urban environment, her living park is "street legal" and can "park" anywhere. Trailer Park debuted at the Storefront for Art and Architecture and has been shown widely in NY including at the Rites of Passage alumni show where it parked in front of the new building as a part of the exhibition.
Kim is offering these prints (20" x 24" double-offset print on archival paper, edition of 100, 2006) to the first 10 new donations to CSCU of $350 or more.
We also have 50 Peter Cooper gelatin totebags available for donations of $75 or more. Again, first come first serve while supplies last for new donations requesting this "perk."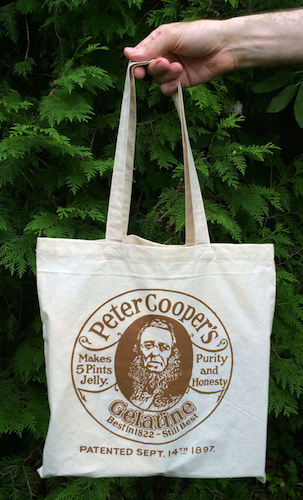 To request a Kim Holleman print or a totebag, simply make a donation in the required amount via the "Donate Now" link at the top of www.savecooperunion.org and specify the perk you would like in the "Add special instructions to the seller" section as you make your donation. (Paypal not required - a normal credit card works fine if you follow the link at the bottom of the donation screen.) Instructions on making a tax-deductible donation are available here.
We appreciate your help in funding the continuing work and negotiations that lie ahead. As always, your donations will be used carefully and prudently as we move forward.
Thanks for your support.
Sincerely yours,
The Committee to Save Cooper Union Founding Directors:
Adrian Jovanovic, CU BSE '89
Mike Essl, Associate Professor of Art, CU ART '96, M.F.A.
Toby Cumberbatch, Professor of Electrical Engineering, Ph.D.