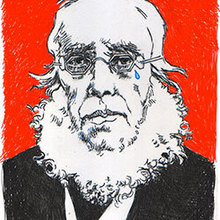 Committee to Save Cooper Union Legal Fund
CSCU is pursuing legal action as a last resort after Cooper Union's Board of Trustees proceeded to stop offering the free education required by the Charter.
Contribute with PayPal
(You do not need a PayPal account, follow the "Continue" link on the PayPal page to use your credit card.)
« CSCU updates
Risking our tax subsidy by charging tuition
Dear Alumni and Friends,
As many of you might be aware, Cooper Union is the recipient of a huge tax benefit since it does not have to pay taxes on its considerable real-estate holdings, including the Chrysler building. This property tax exemption is worth more than $19 million annually to Cooper Union.
Historically, when New York challenged Cooper Union's tax exempt status, Cooper Union was able to defend it by pointing to the free tuition it offers. For example, in the 1936 New York State Court of Appeals, Cooper Union argued that it was "not acting for selfish reasons," instead acting "for the benefit of the public … performing the functions of the State by furnishing technical education and laboratory and library facilities, [which] places it in a position like that of a governmental body."
The Court of Appeals determined that the State legislature has the power to curtail the tax exemption. If Cooper Union charges tuition just like any other school, it would be very tempting for the legislature to eliminate the tax exemption entirely.
More recently, when Cooper Union wanted a zoning variance, the administration told the City Planning Commission: "the school could not solve its financial problems like other educational institutions and that increasing the student body or charging tuition were not viable options … [because] Cooper Union is committed to providing education to those who may not otherwise be able to afford it at comparable top-ranking institutions."
In the transcript of the September 19, 2012 Cooper Union Board Meeting (available online at the Village Voice - see p. 17 of transcript) President Bharucha stated "When I first arrived I was informed by my predecessor [George Campbell] that tuition would risk the tax equivalency."
Now, instead of taking the steps needed to preserve free tuition as outlined in the Working Group plan, the President and Board reversed their commitment and irresponsibly voted to charge tuition — putting the future of Cooper Union at risk. The loss of the tax exemption and having to pay market rates for property taxes would likely prove fatal to Cooper Union.
Over 690 of us have stepped up to donate over $120,000 to the legal efforts to help save Cooper Union by forcing the Board to preserve the 150-year tradition of free tuition enshrined in the Charter.
With only 4 days left to our initial fundraising goal of $150,000 please donate to help Save Cooper Union today!
Sincerely yours,
The Committee to Save Cooper Union