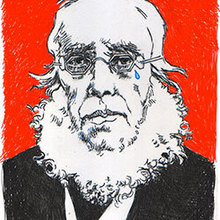 Committee to Save Cooper Union Legal Fund
CSCU is pursuing legal action as a last resort after Cooper Union's Board of Trustees proceeded to stop offering the free education required by the Charter.
Contribute with PayPal
(You do not need a PayPal account, follow the "Continue" link on the PayPal page to use your credit card.)
« CSCU updates
Board of Trustee Acts of Mismanagement Acts 1, 2, 3, & 4
Dear Alumni and Friends,
In a continuing effort to shed light on how and why we must "reinvent" the Cooper Union Board of Trustees through the NY State Court system, we are beginning a multipart series that covers their most egregious acts of mismanagement.
Board of Trustee Acts of Mismanagement
Acts #1, #2, #3, and #4.
Let's look back to 2006. The Board of Trustees has been granted Cy Pres "relief" by the court to release it from the Trust's stricture against mortgaging the school's real estate assets (Mismanagement Act #1). The Board then promptly smashes open the piggy bank of the school's largest asset, The Chrysler Building, to provide collateral for a $175 million loan—a loan with a huge penalty for prepayment (Mismanagement Act #2) to fund a fantastically expensive Academic Trophy Building (Mismanagement Act #3).
But the Board was not finished with "managing" the financial future of Cooper Union. In what they described at the time as act of masterful negotiation, (and we call Mismanagement Act #4) they persuaded Tishman Speyer to sign a long-term lease for the Chrysler Building. Tishman Speyer, described that deal as a windfall (but not for Cooper Union) telling The Wall Street Journal that: "the [renegotiated] 2018 payments represented a two-thirds discount from the value of midtown Manhattan space at the time, and the deal locked in favorable terms for 40 years."
As a spokesman for Tishman Speyer boasted in 2009: "This discount was a great deal then, it's a great deal now and it's going to be even better in 2018 when it kicks in." The New York Times commented, "it doesn't seem the trustees made any serious attempt to even determine its [the Chrysler building's] market price." From an appraisal done in 2009, the value of the income stream from the new Chrysler building lease with Tishman Speyer was $420 million. Two years after the Board renegotiated the lease with Tishman Speyer, the Abu Dhabi Investment Council bought 90 percent of the Chrysler lease from Tishman Speyer for $800 million.
The CSCU lawsuit will help shed light on the above and help uncover other acts of mismanagement by the Cooper Union Board. Please donate to help fund the almost inevitable appeal coming after the initial decision.
Sincerely yours,
The Committee to Save Cooper Union, Founding Directors:
Adrian Jovanovic, CU BSE '89
Mike Essl, Associate Professor of Art, CU ART '96, M.F.A.
Toby Cumberbatch, Professor of Electrical Engineering, Ph.D.